SODA CANS AVAILABLE FOR SALE
HAVE CANS to SELL? collectiblesodacans@gmail.com
I am primarily interested in cans from before 1970, although there are a few 1970's cans I am interested in purchasing. If you found a single can in a home renovation, have a collection accumulated years ago or have a flat sheet or two, please contact me for an offer. Please visit my Pinterest page above for some of the cans I am most interest in. For an overview list of the most desirable soda cans (in my opinion), please check this pdf out.
Collectible Soda Cans Special Edition:
The Cans of Coca-Cola (2 copies remain)
Available now from Amazon
---
Collectible Soda Cans Second Edition
Print edition is SOLD OUT; The International cans have also been separated into their own books available via ISSUU or as a PDF file.
---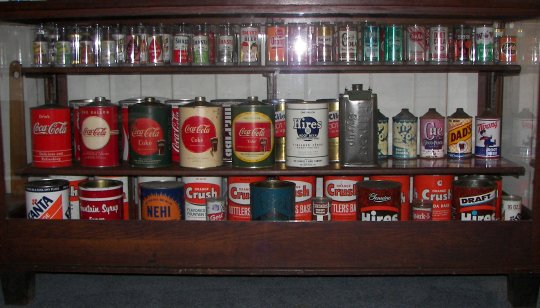 My current U.S. 10oz collection: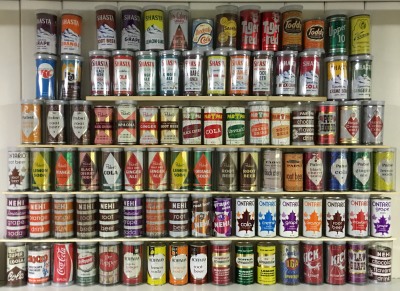 Join the NPCC - Help make a growing hobby even better!